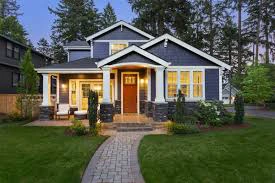 Houses are a place of abode, a place where human beings retire to after the day's work. It's usually a building structure where humans eat, sleep and live majority of their lives in. Houses date back the the days of cave men.
The early men lived in caves, then, little civilization came and humans began to live in mud houses before modern structures came into play.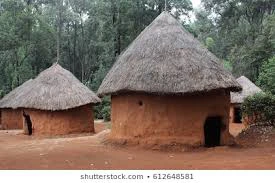 The main purpose of houses are to serve as an abode/a place of rest for people.
However, in this article, I'll be showing you weird building structures that you never thought existed. Follow me on this journey!!!
#1.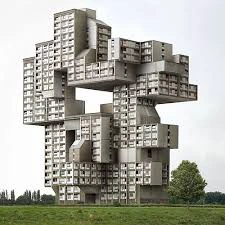 If you ever come by a house like this, what would be your first reaction? Well, mine will be something like this, "What the hell was in the mind of the Engineers while they were building this house?" What name could you possibly give to this type of building? Let me know on the comment section below!
#2.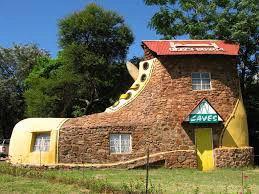 Hmm.. This house was built on the shape of a Shoe. WOW! It actually took a second look for me to discover it was a house. In case you're wondering, people actually live in this Shoe-shaped house. Amazing right?
#3.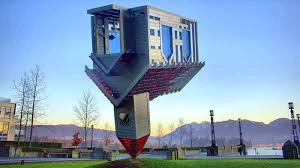 You might need to look again to understand this particular structure! It was built upside down. The Engineers built this structure to create an Illusion that it's an upside down house, people live here an the interiors are perfectly normal.
#4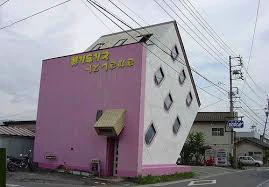 This house was created to confuse it viewers! It looks like an already collapsed building but it's perfectly normal; It was designed to be so. One interesting thing about the building is that its door is located on the supposed roof.
#5.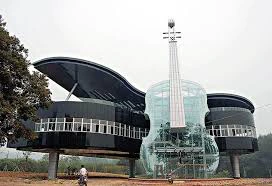 Construction Engineers keep coming up with more creative ideas! This house was built in the form of a violin and Grand Piano. The violin was made of glass which makes the house look very fancy. I can only imagine how much this house costs!
#6.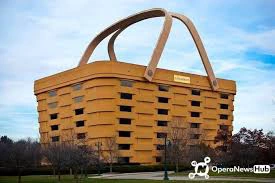 Wonders shall never end! This house was shaped in the form of basket with windows to serve as holes and two handles built on top the structure. Creativity at its peak!
#7.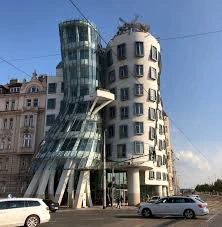 In case you're wondering, it's an actual building and your eyes are not deceiving you. It was constructed in this manner intentionally and the Engineers did a good job on this building. Quick question! Can you live in this building without being afraid that it might collapse. Let me know your answers in the comment section below!
#8.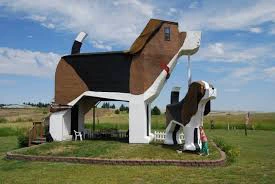 On today's episode of weird houses, this house never stops to amaze me! It took sometime for me to discover that it was actually a house. The door into this house is located at the feet of the dog. This door leads you to a staircase which brings you inside the house!
#9.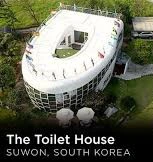 Construction Engineers may have taken it a little too far with this particular structure. This building was designed in the shaped of a water closet. Strange right?
#10.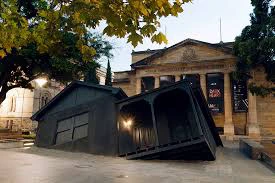 The Sinking House!
I'm still wondering how people manage to live in this kind of house. It was shaped like a sinking building. The Engineers really did a good job here!
So, which of these houses do you think is the weirdest? Ensure to share your comments below!
Also, don't forget to LIKE this article!
FOLLOW the Author on infobestz.com
And SHARE!!!