Mr. Olatubosun's tour to Prof. Wole Soyinka's house in the outskirt of Abeokuta (inside a thick forest)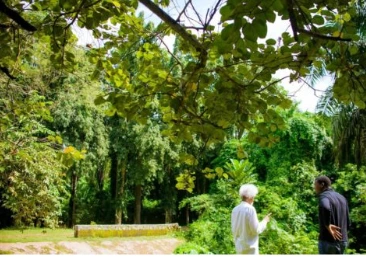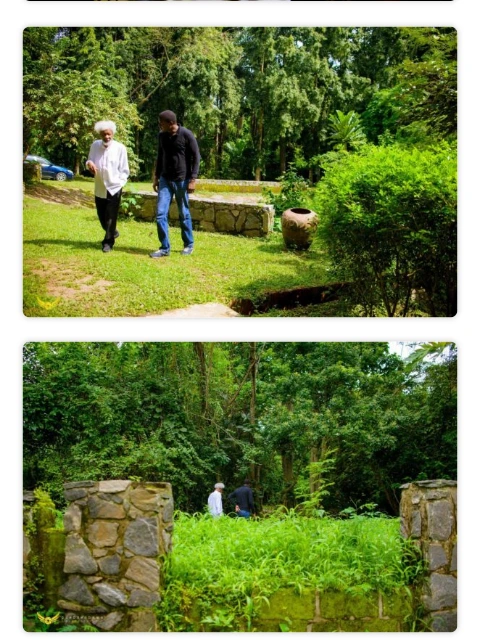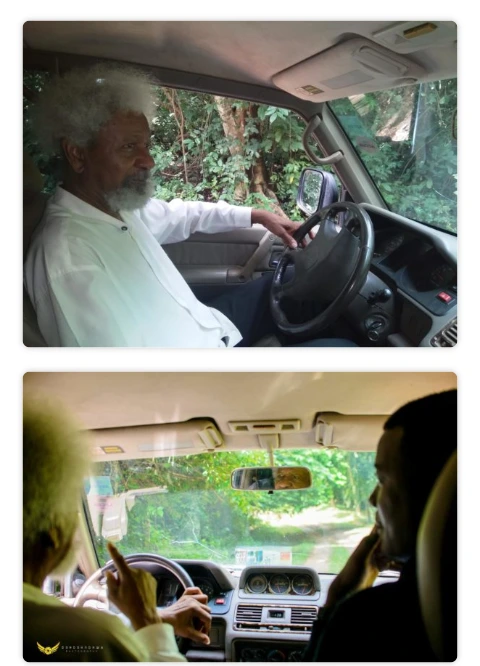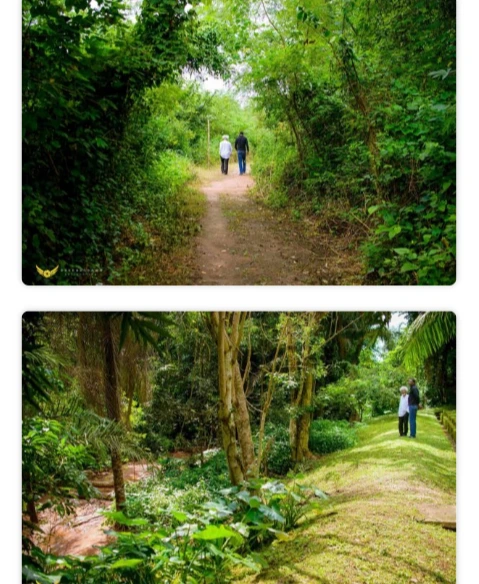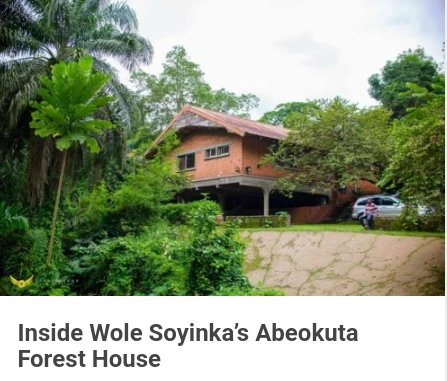 Many Journalist and reporters who had been to Professor Wole Soyinka house have always described it as the "Nobel Laureate's Forest home". The house is said to be located in the deep outskirt of the ancient city, Abeokuta where few people visit for tour because of some of the old antiques in his house.
According to Professor Wole Soyinka, he had acquired the house since 1984 and he moved there shortly after he retired from the University of Ife now known as Obafemi Awolowo Univeristy, located in Ile-Ife. Prof. Wole Soyinka used to be a lecturer at the University before he retired, so he said that he had been living the house since then.
In one of the documentaries about this house, Prof. Soyinka tells the journalist that the first time he brought some laborers to work on his land, they were getting scared already because the house is very far from the main road. So, they were already developing bad theories in their head on what he wanted to do with them in the thick forest. One of the quickly told him that he wanted to ease himself and immediately he stopped the car, the guy took off and ran away. That is how far his house is.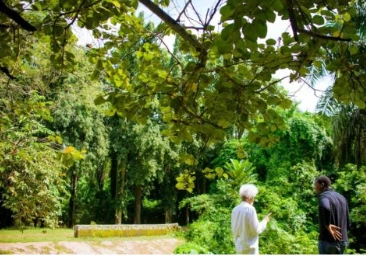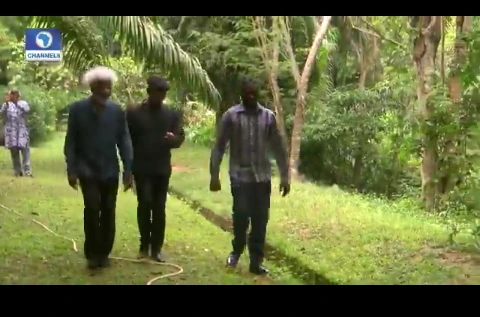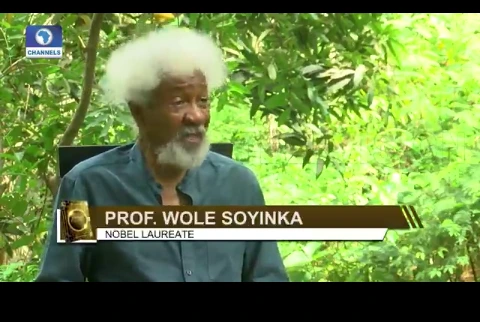 P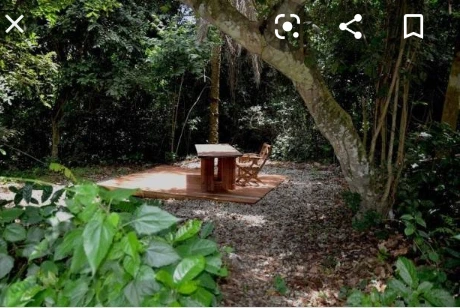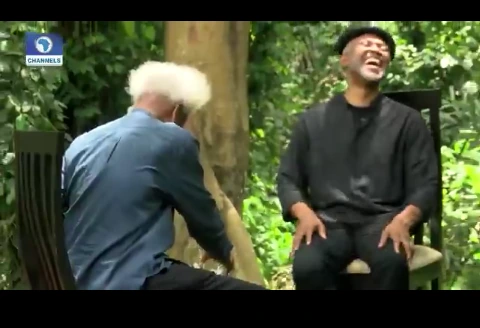 r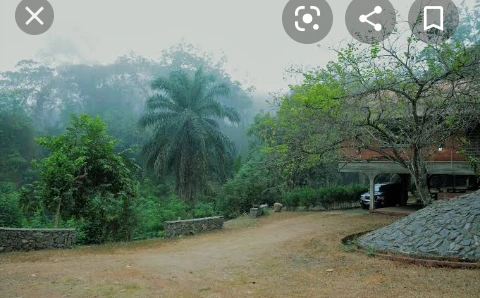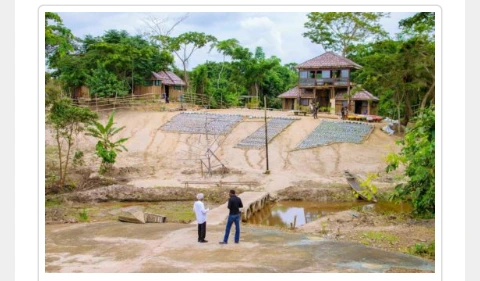 Professor Wole Soyinka reveals that he initially wanted the house to be a little cottage but immediately he received a huge amount from his Nobel Prize, he decided to expand the house and make it his home.
This house is located in a thick forest and the house is made with red brick. The house is so portable with big slanted glass windows which allow sunglass and breeze to enter the house. The Residents also have a good view of the grounds from the window.
In his house, there is also a big stream which runs across the ground through a small bush which hides a deceptive marshland under a culvert. Professor Wole Soyinka also has an amphitheater in his house which may soon become a tourist centre soon.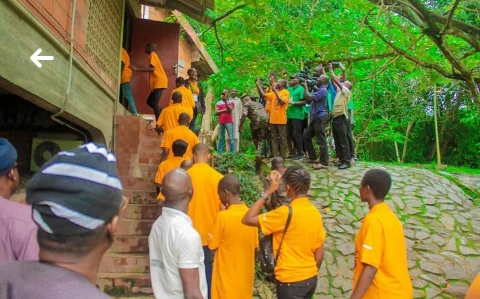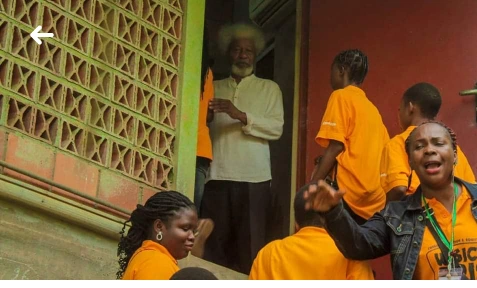 Apart from the fact that his house is very far that people who trek it from the main road develop cold feet before getting into the house, there are so many other strange things about the house.
See some of the strange things that can be found in his home:
Inside Prof. Wole Soyinka house, you can see an ancient piece which is the bronze head of Ife. This is located in his sitting room and it gets many people wondering what he does with it.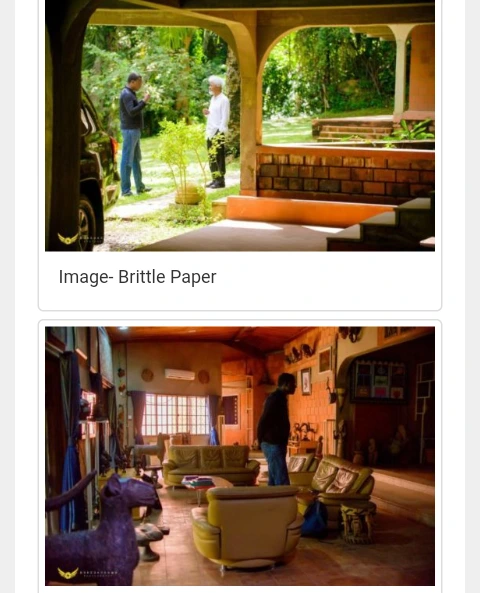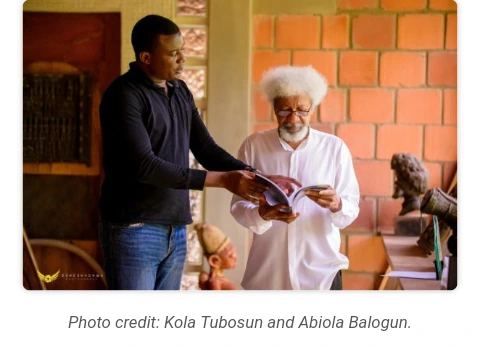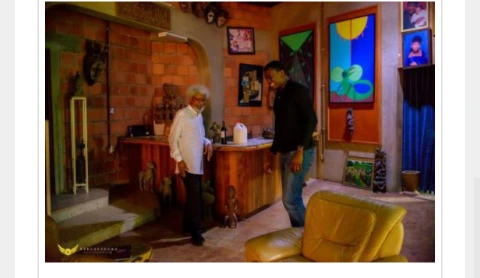 I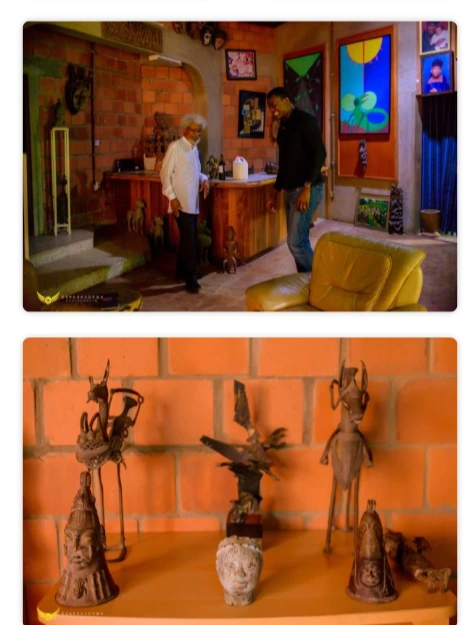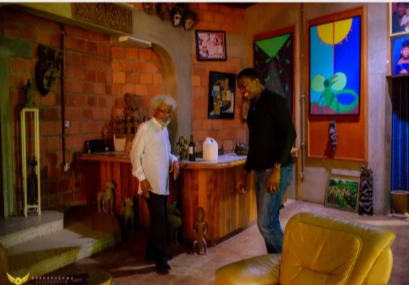 n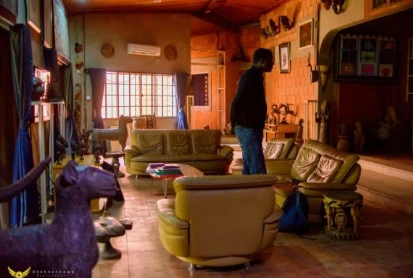 In his living room, there is also a life-sized bronze leopard which was from Benin. This one is located at the entrance of his verandah. This is also a strange piece in his house.
Another strange thing that I saw is the carved door from Cameroon. This one is located at the entrance of his house. Prof. Wole Soyinka says that he got it from a Japanese Museum.
All these things are very strange and the only places where we see them are inside textbooks. I saw most of them while I was in school; I never knew someone could decorate his house with all these pieces.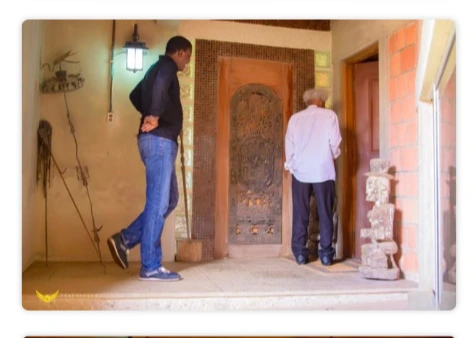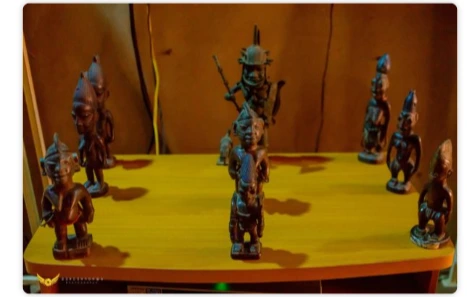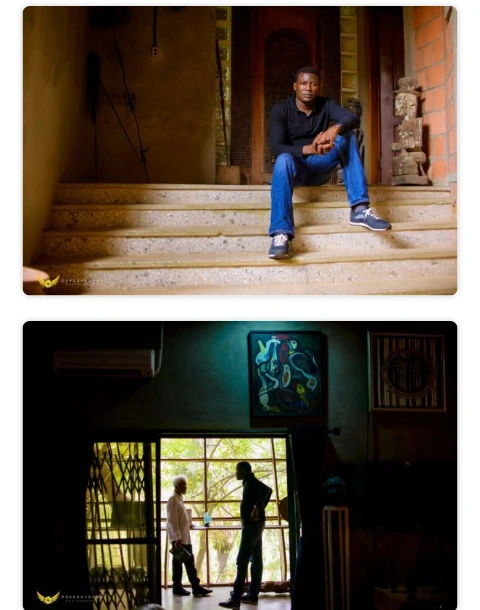 The entire picture Credit in this article goes to Mr. Abiola Balogun and Mr. Kola Tubosu.
Please remember to like, coment, share and follow us to get more interesting article updates from infobestz.com