The issue of EndSARS and police Brutality protest has been going on for some days now as almost every state youths have come out to expresses their annoyance and Clamouring for the disbandment of the SARS officers and ending the police brutality.
See some funny description use for Nigeria SWAT.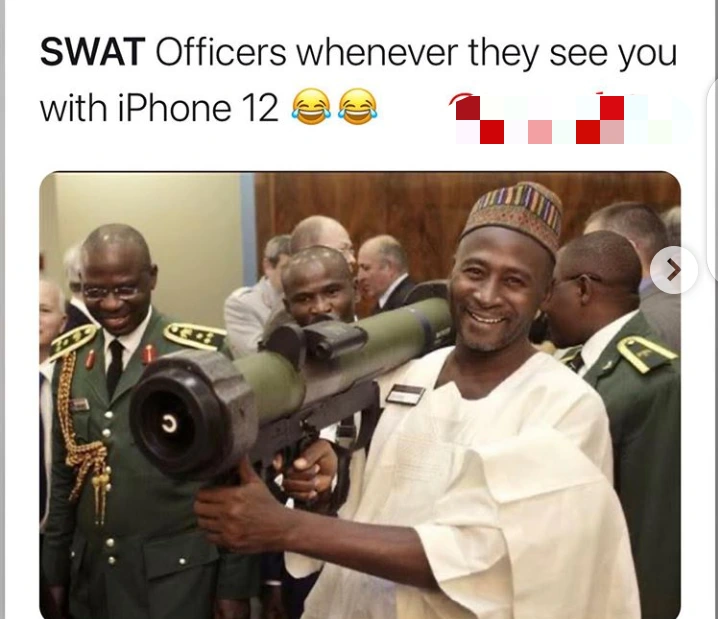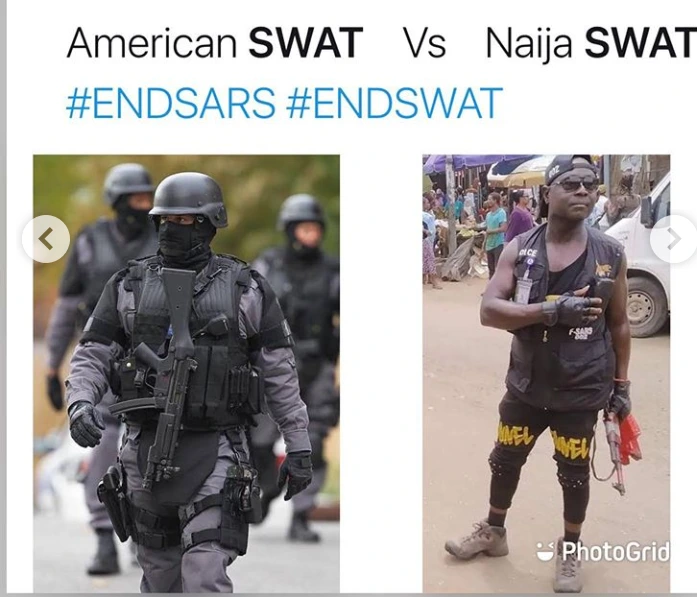 Some hilarious picture have it that the way of life and dressing of Nigeria SWAT meant even be thesame as that of the defunct SARS. It shows some comparism with American SWAT.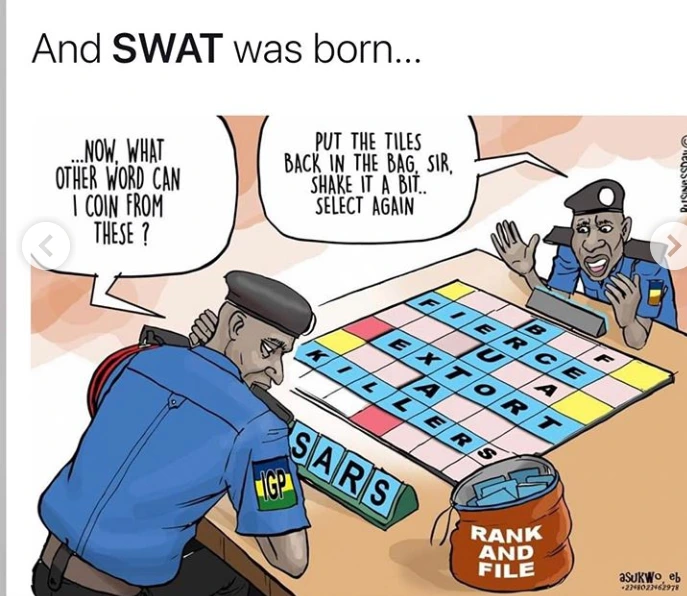 This joke was about name changing of same brutal and unprofessional guys in SARS, afterall same set of men will still be in SWAT. Now what changes apart from the name, this is part of what people believe.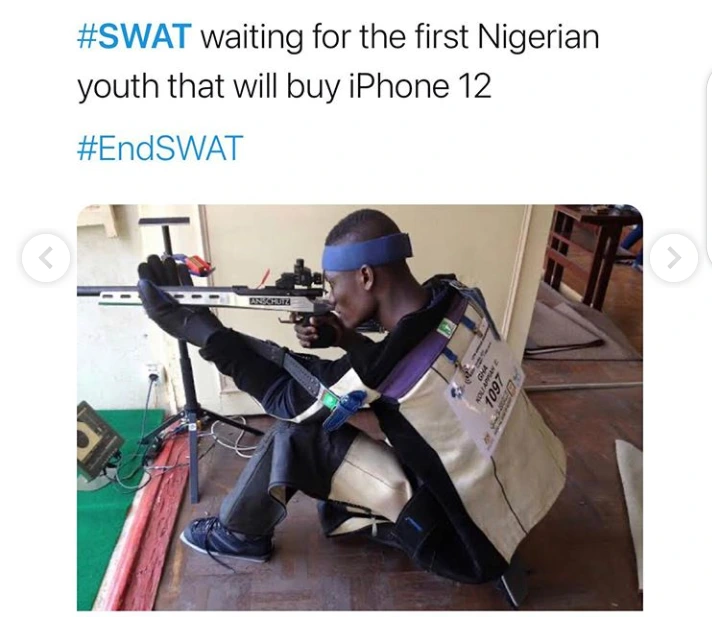 Nigerians are of the view that the newly formed SWAT are already watching for the first Nigerian guy to buy iPhone 12, so that he or she can be tagged as scammer.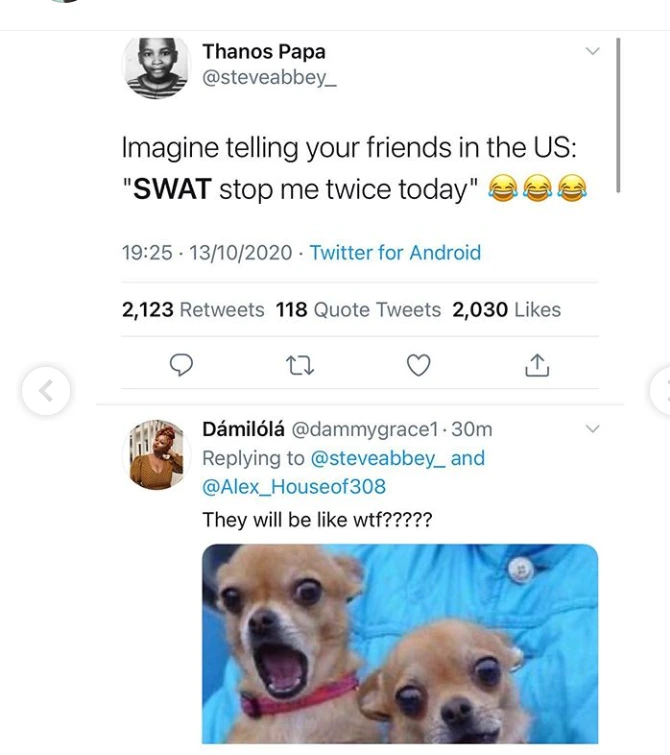 This joke involves when telling your friend that leaves in United States that SWAT stop you on road twice today maybe possibly asking you to bring out your phone or laptop or even why are you on dread. What will be your US friend response?.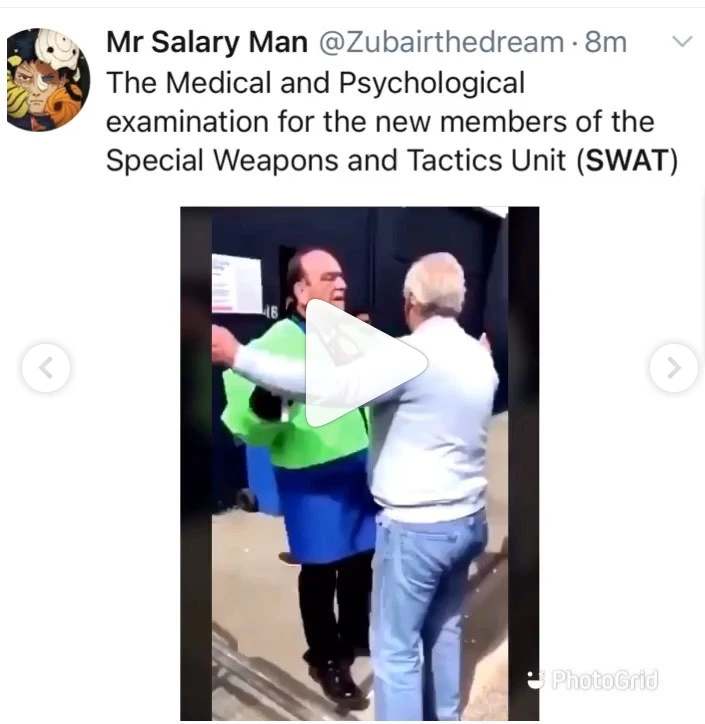 Watch the funny video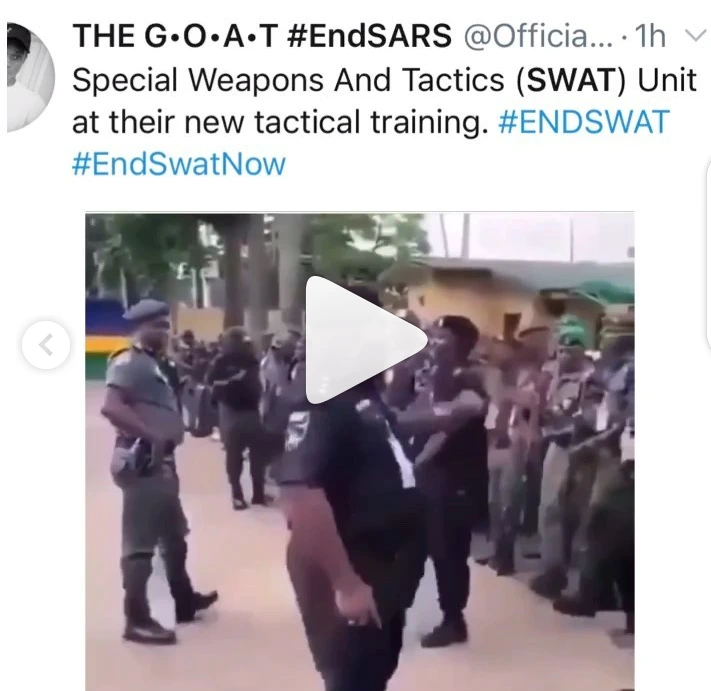 Watch the funny video
(Pictures are only for illustration of belief and thoughts of some Nigerians)
I can't stop laughing looking at these photos. Which of them caught your attention most?.Do you belief in these descriptions?.