Hello my dearest reader, I know most of you that haven't heard about this pool will keep wondering if there is actually a pool called Devil's pool in this world. Well, the answer is absolutely yes.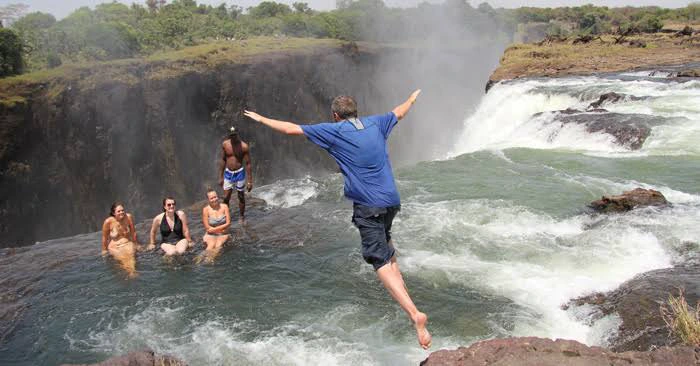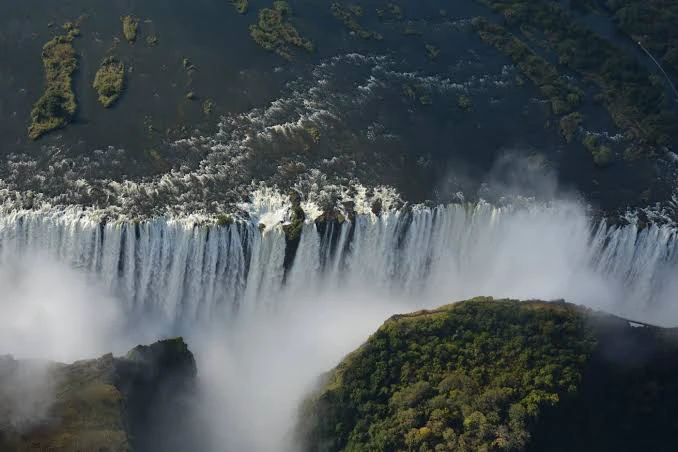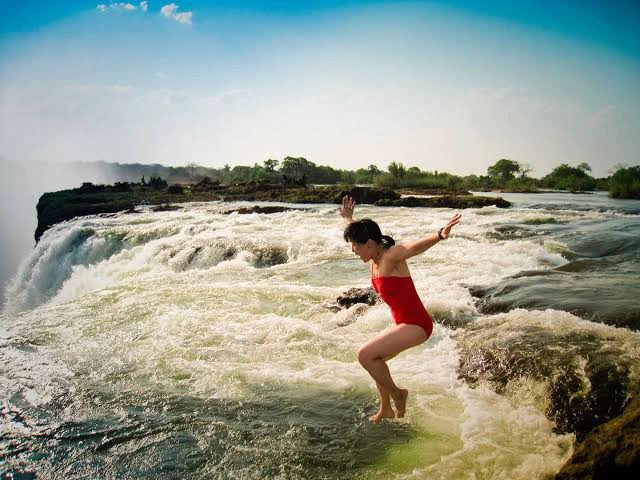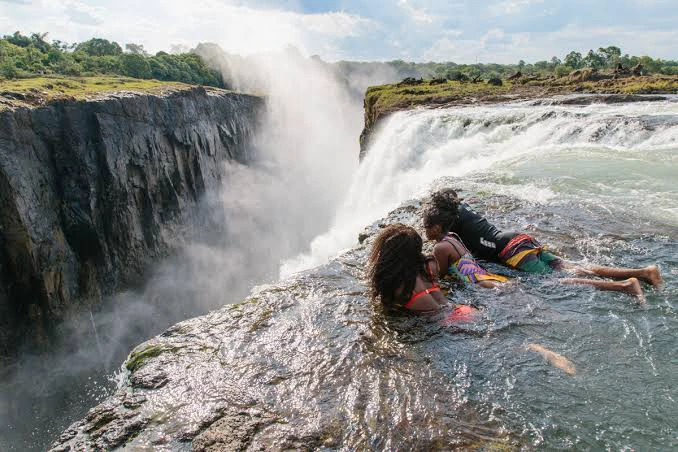 Devil's pool is a said to be a natural pool of water that is situated atop of Victoria falls and it's is a well known tourist attraction in Zimbabwe, a landlocked country in Southern Africa, known for it's dramatic landscape and diverse wildlife, reserves and Safari areas. This very pool formed after thousands of years of erosion, may rock pools formed near within the great Victoria falls and Devil's pool is right on the very edge. This pool has now been renowned for being among the earth largest and most dangerous waterfall on earth.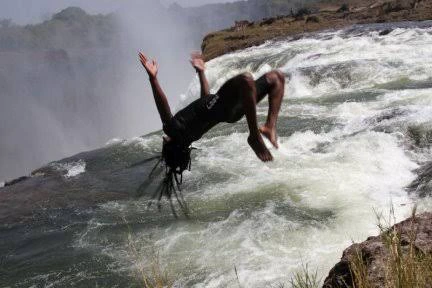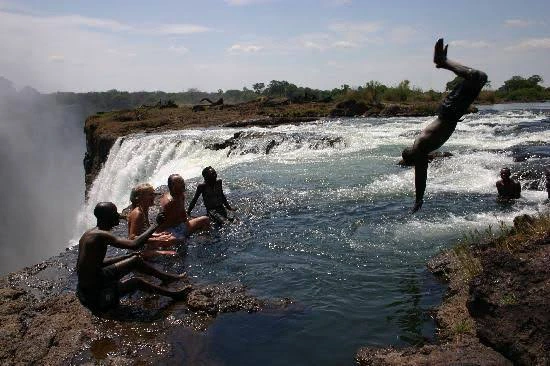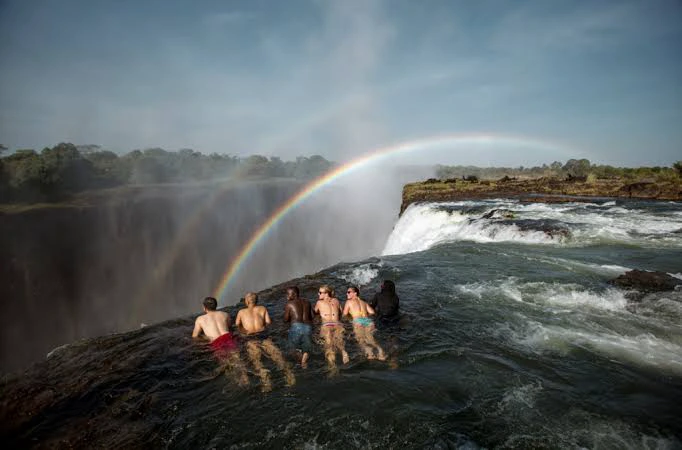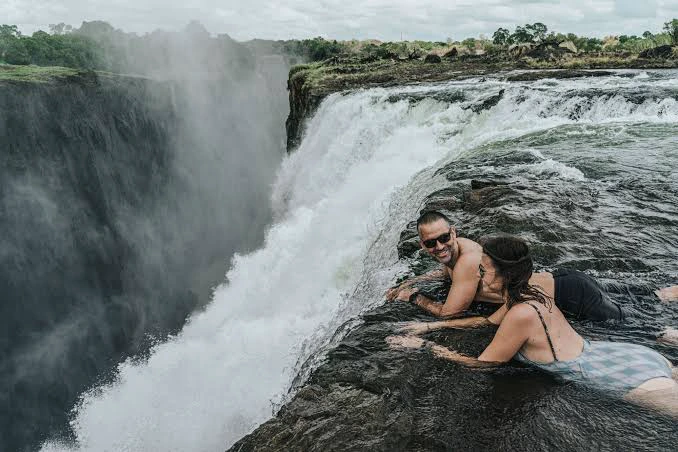 The strangest, deadliest and most scaring part is swimming on the edge of one of the earth's largest waterfall which totally look so horrible, insane and thrilling. To swim in this pool the first step to take is to engage in what is called a rocky walk and I guess you know what that simply means, but in case you didn't understand that, it means walking on the rock while swimming, then the person swims into the part called Zambezi in order to reach the pool before slipping into the adrenaline pumping swimming hole.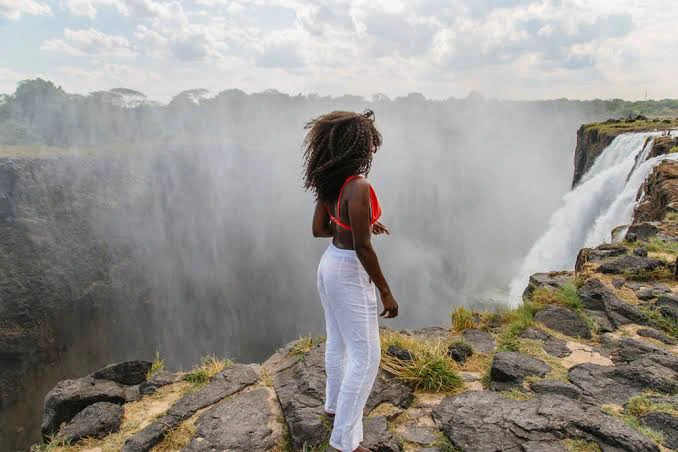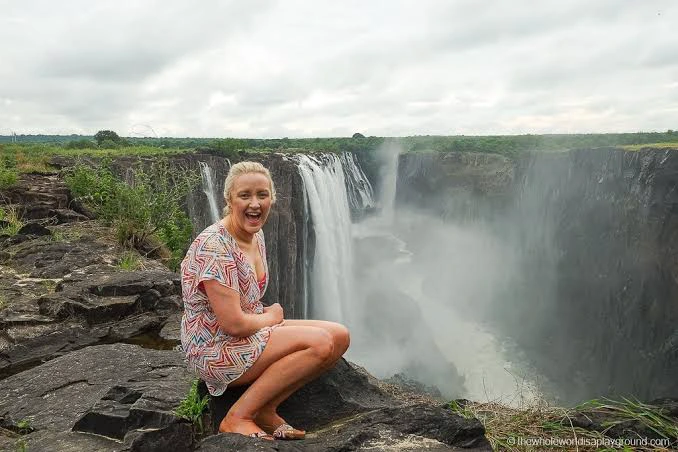 Then here comes to the part that has taken the lives of so many tourists in Devil's pool especially when the slip on wet rocks, you will quickly leap into the pool on getting to the adrenaline pumping swimming pool and get pushed to the edge by the force of the river, with the rock lip bringing the person to a halt as the ranging waters from the Zambezi crash over the cliffs a few feet away. The over 500 million liters of water that cascade over the fall every minute are not to be messed with because you will definitely have a great regrets being there only if you don't loose your life on the process.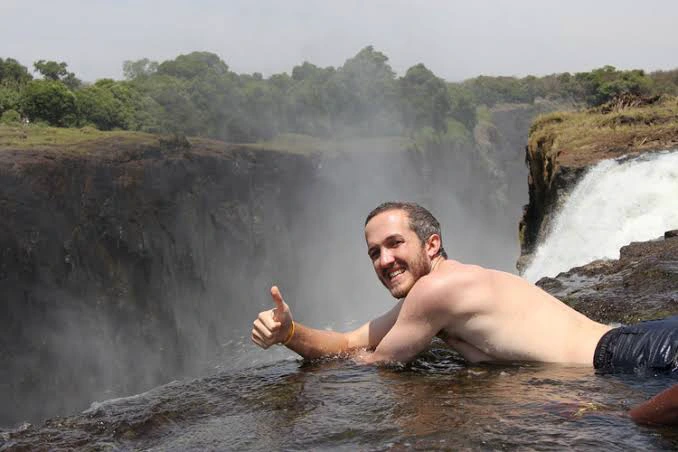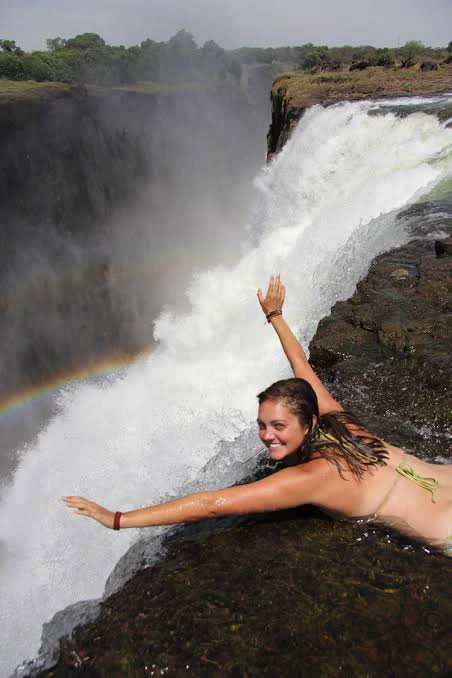 The most threatening part of falling off from this waterfall is the risk of running into a hippo or crocodile. So honestly I still see no reason why people get into such life risk by still visiting this dangerous pool in the name of tourism.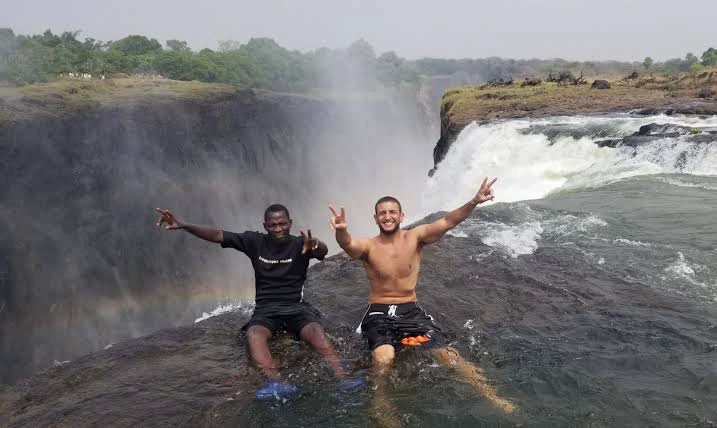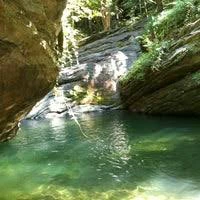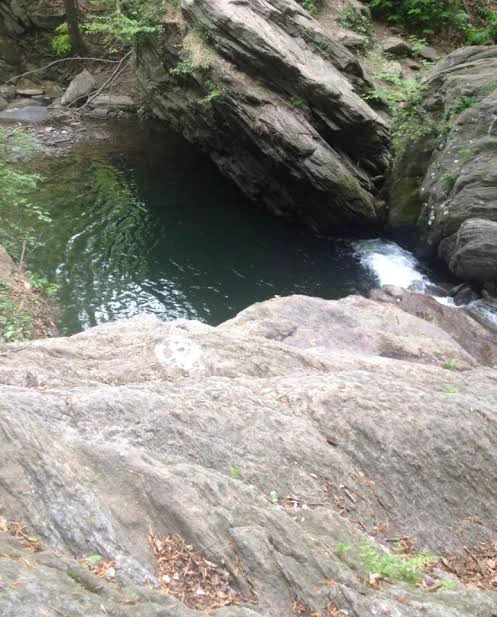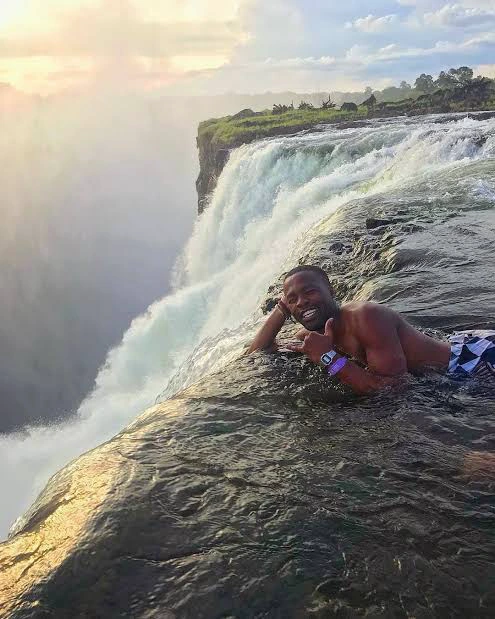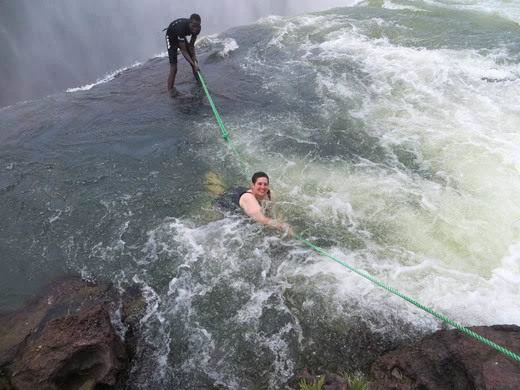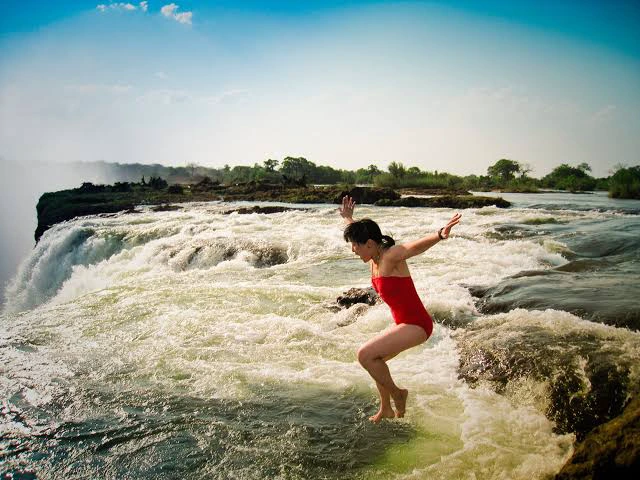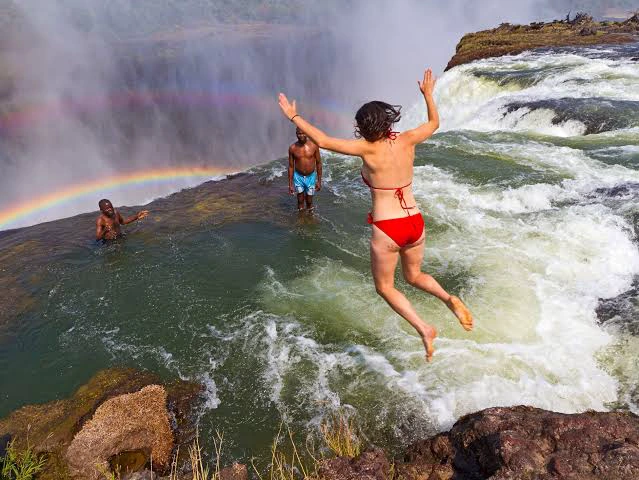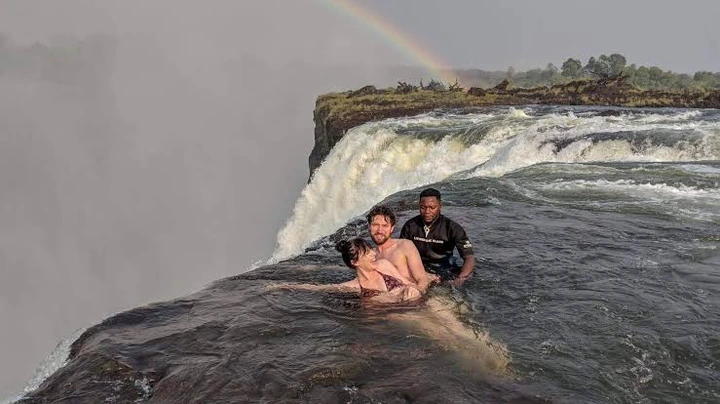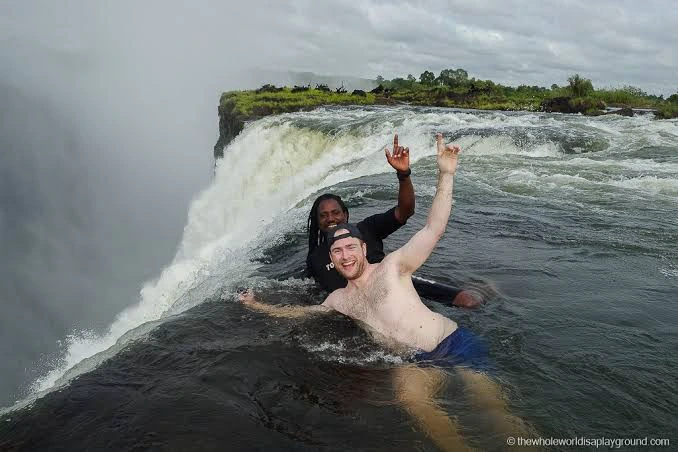 For everyone reading this especially those that loves tourism, I beseech you never to even make visiting devil's pool a last option if you truly love your life.
In your opinion, do you think this devil's pool worth's visiting for tourism? Please kindly drop your comments on the box below, like, share and follow up for more updates.