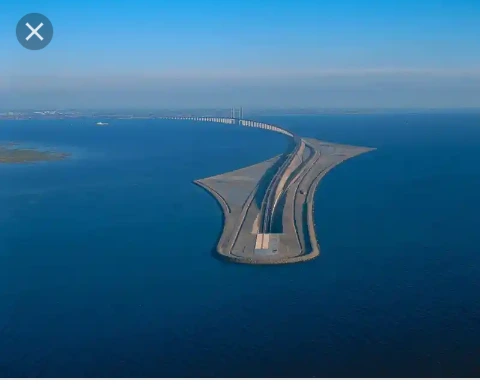 ORESUND BRIDGE: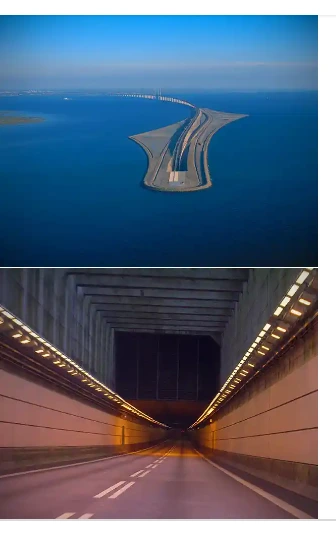 ORESUND BRIDGE is the Bridge jointly owned by Sweden and Denmark, it was the longest bridge in Europe from 2000 – 2019. It was designed in such a way that both railway and road are able to pass through it. The bridge connects 2 cities: Maimo in Sweden and Copenhagen, Denmark.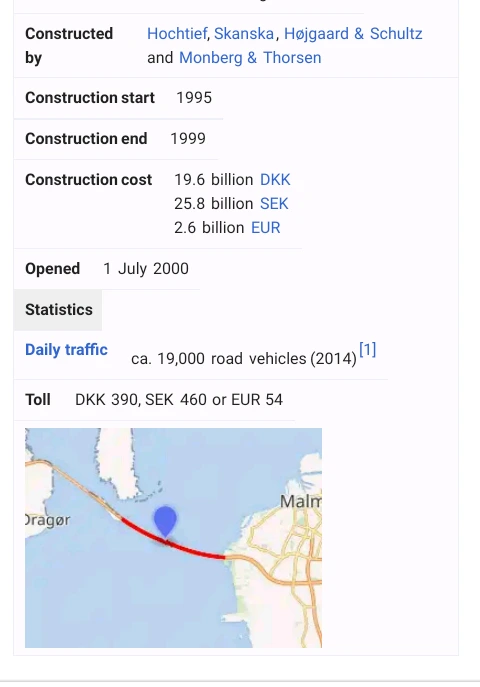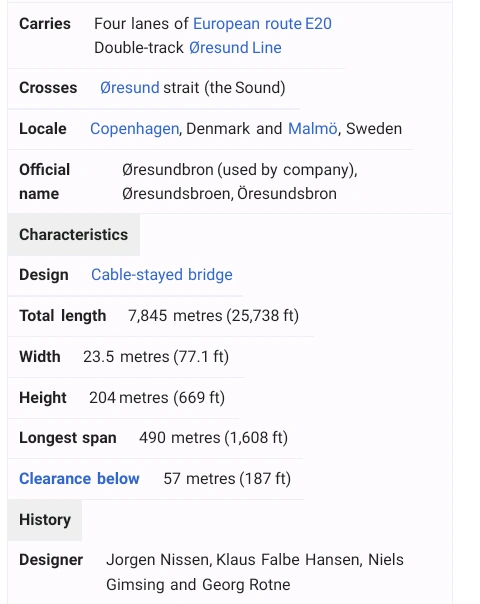 Initially, the idea to construct the bridge which would connect Sweden with Denmark started in the 19th century (1910 precisely). The proposal was made by the Swedish government, although the idea was dropped due to the World wars which took place.
The bridge was designed by the Danish engineering company – COWL. The construction of this bridge began in 1995 and the was completed and got opened in the 1st, July, 2000. The oresund bridge received the 2002 IABSE most outstanding structure award.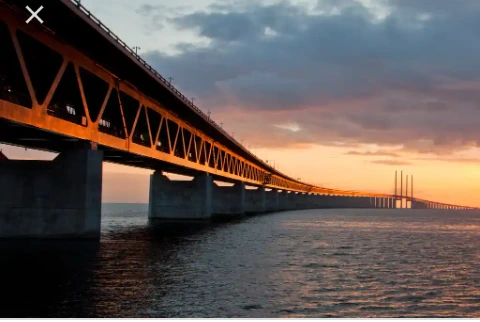 1) A main bridge.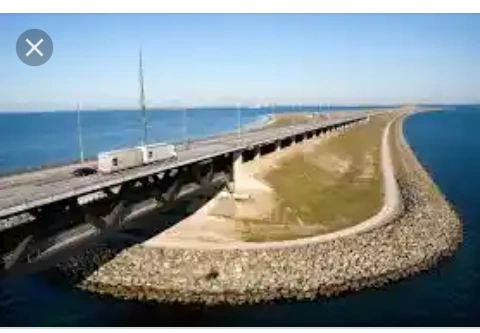 2) An artificial island which channels the bridge into the sea.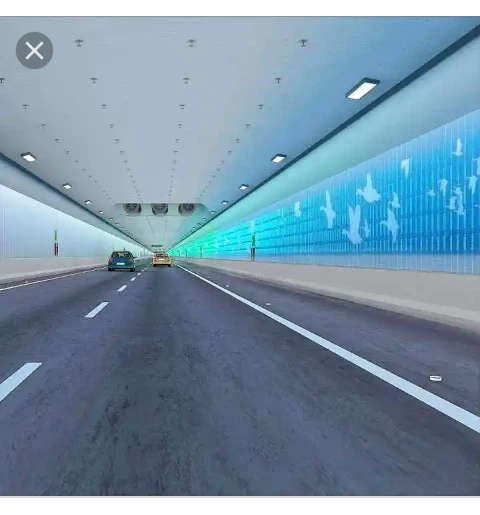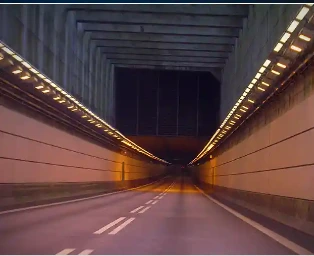 3) A tunnel: The tunnel is located under the sea floor and it connects the bridge with Copenhagen, the capital city of Denmark.
The bridge was constructed in such a way that it contains both Rail and Road transport networks, See the photos below: